Seulement Des Ingrédients de Qualité
La cuisine est un art. Et cet art commence par le choix des ingrédients.
Chez Nannon nous sélectionnons rigoureusement nos produits locaux
et cela se goûte à chaque bouchée.
La Carte
Réservation
Chez Nannon c'est l'Histoire de la famille Baud.
En Savoie, il est courant pour différencier les différentes familles portant le même nom de leur attribuer un surnom. Les Baud « Nannon » ont donc tout naturellement appelé leur restaurant d'alpage Chez Nannon.
Chez Nannon c'est donc une Histoire de famille. Passionnés de cuisine, tout le monde met la main à la pâte, du Grand Père jusqu'à la Petite Fille.
Chez Nannon c'est aussi votre Histoire. Celle que vous raconterez entre amis à votre retour : « On est allé manger dans un restaurant extraordinaire ! Pour y arriver, il a fallu marcher 800 mètres !!! Mais qu'est-ce qu'on s'est régalé… »
Des Repas Savoureux à Base d'Ingrédients Frais
Une carte authentique, de montagne, savoyarde, parce que vous n'êtes pas venu là pour manger autre chose !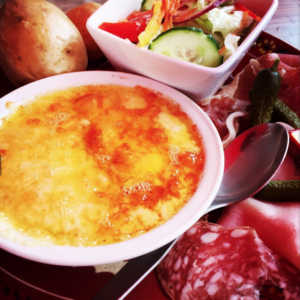 Dès 15 heure, après le service, goûter le meilleur des fromages de nos régions avec cette assiette et son pain artisanal.
L'assiette des Raverettes
Avec sa charcuterie, son fromage d'Abondance, du Reblochon AOP, des pommes de terre et de la salade, c'est le plat idéal et gourmand pour goûter la Savoie.
Côte de Boeuf au Feu de Bois
Le goût incomparable de la viande grillée au feu de bois, servie avec son os à moëlle, la garniture du jour et ses sauces. (Minimum 2 personnes)

Un Vacherin d'Abondance, fromage très ancien puisqu'il était déjà servi au Moyen Âge, servi avec pommes de terre, charcuterie et salade (780 g pour 2, minimum 2 personnes)
Jambonneau à la Moutarde Ancienne au Feu de Bois
Une pièce de porc aux saveurs inimitables servie  avec garniture du jour et salade
Tartelette Aux Myrtilles, Profiteroles aux Chocolat, Café Gourmand… Demandez la carte des desserts concoctés par le Chef.
Téléchargez la Carte Complète
Faites vous une idée de notre carte complète. Et n'oubliez pas de réserver, il nous arrive d'être complet.
frederic fontaine
27/04/2022
Très bon
Top place to stop for lunch by the slopes. Booking recommended.
Lekker eten
moet je zeker doen !! Altijd reserveren is een must.
Very nice, Croque Monsouer
Françou Legrand
24/03/2022
Topissime Plats, gentillesse du personnel Je recommande vivement
Nicolas SAUVETTE
16/03/2022
Patate au reblochon juste incroyable, très bien garnie. Accueil très sympathique. Arrêt incontournable sur les pistes je recommande sans hésiter
You will not find a more authentic and delightful venue to stop off and dine whilst skiing in this region. The food is exceptional and the service is warm and... read more inviting. The speciality is truly worth the experience.
Don't miss this little gem.

T6921KHcatherinew


janvier 15, 2020

belle découverte, la cuisine et les dames très sympas, nous ont même enveloppés le reste des Patates au reblochon (délicieux, mais trop copieux pour moi) rien à redire, on reviendra... read more

671chantalc


août 12, 2021

Nous nous sommes arrêtés dans ce restaurant sur les pistes à l'improviste, et ce fut une très bonne surprise, l'intérieur le cadre est magnifique, chalet très mignon, service efficace, plat... read more bon et copieux.
Juste dommage que les frites ne soit pas maison

739aureliek


février 2, 2020

My wife and I arrived without a booking and the small bar/resteraunt was packed with diners I thought there would be little chance of a table but they found us... read more a table in the kitchin area which I guess would normally be used for staff meals. This table was perfect, with chefs and waiting staff cooking, making coffee and washing up it was an immersive experiance. We selected the Patate au Roblechon, which is the houser speciality. We saw every stage of the creating of this fantastic dish and the chef was more than happy to walk us through his preparations. I cannot recommend Chez Nannon and it's staff highly enough!

jonathanhart2019


mars 5, 2020

Nous avons eu la chance d'avoir une table alors que tout était réservé.
Des plats très bon et un service impeccable
Ambiance chaleureuse dans ce chalet au milieu des pistes... read more qui mérite le détour
Pensez a réserver si vous voulez y déjeuner

pascamel


février 26, 2020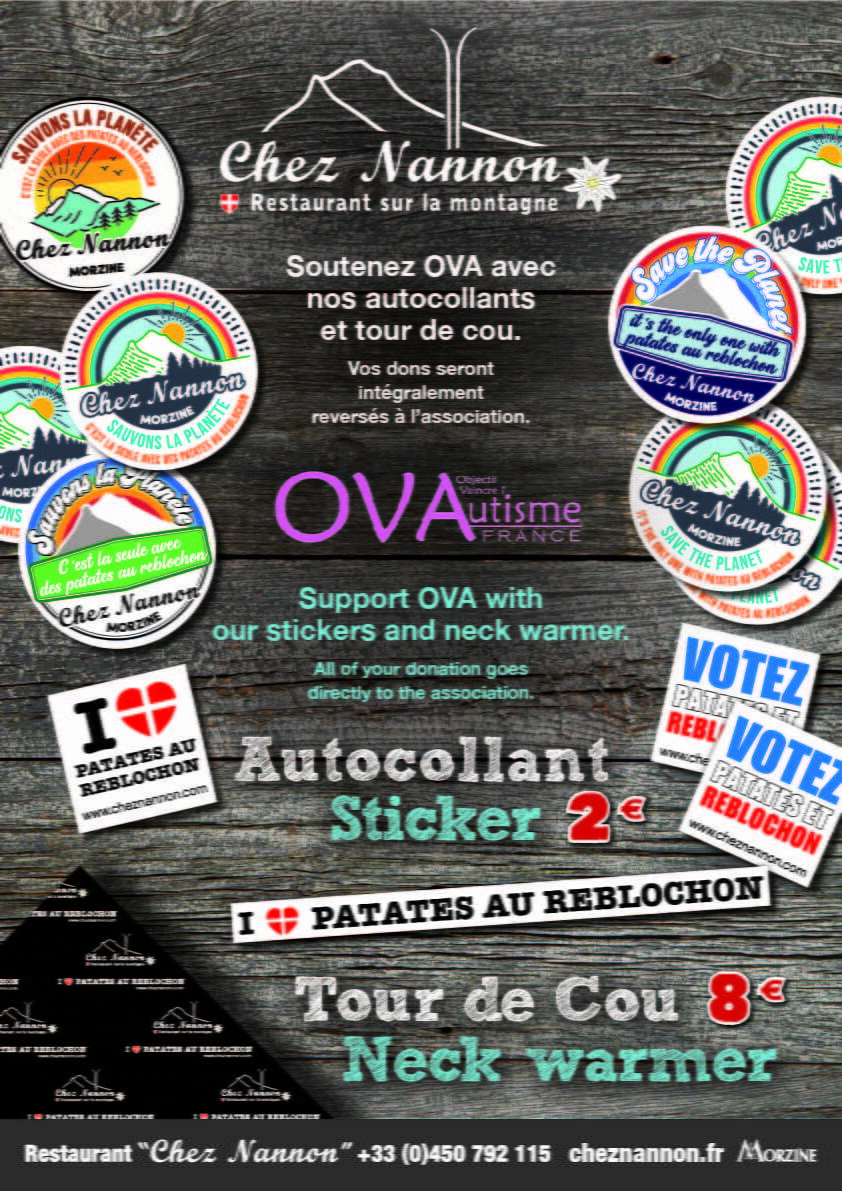 Nos Actualités et Événements
Retrouvez ici les infos de Chez Nannon et celles des Portes du Soleil
Not registered? Register hereThis site is protected by reCAPTCHA and the Google Privacy Policy and Terms of Service apply.From the A-listers you'll spot on the slopes to your essential apres-ski hotspots, Mary Novakovich has your essential guide to snow seasonid you...
DU LUNDI AU DIMANCHE
9h30 / 17h 
Fermé par mauvais temps.